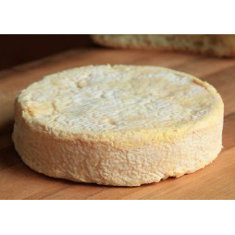 Milk: Raw, organic Jersey cow (Sumner Farm, Halifax, VT)
This hand-crafted munster-style cheese originated in the eastern Vosges Mountains of the Alsace region as far back as the 7th century. It is caressed by hand every other day with a mild brine that eventually produces its infamous pungent aroma; the surprise is inside–a buttery, yeasty treat with a depth of flavor that melts in your mouth. Did we mention barnyard?
For more information on where to purchase, click here.