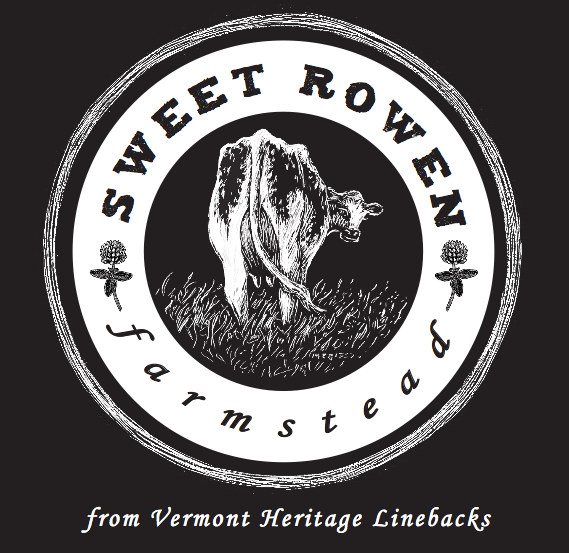 We are a grass-based, family owned & operated dairy farm located in the North East Kingdom of Vermont, about 20 miles south of the Canadian border. We milk a small herd of Randall Lineback cattle, a heritage Vermont breed. Our barn is situated between woodlands and several rich fields where we grow & cut our own hay.
Sweet Rowen began selling milk in 2011, bottling a small volume each week at a rented facility in Albany, VT. In September of that year, the bottling room was lost in a devastating fire, forcing the farm to reconsider our options. We decided to build our own creamery on our family land, enabling us to bottle all of our milk on-site and sell it locally. The creamery opened in May of 2012 and is now cranking out small batches of delicious, non-homogenized milk and fresh cheese.
Our happy herd loves munching grass and isn't afraid to let everyone know!
Paul Lisai
538 Lafont Road
West Glover, Vermont 05875
802-755-9960
info@sweetrowen.com
---
Sorry, no farm tours.